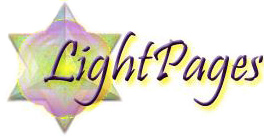 Marta Benavides, you are a member of these 2 LightPage groups.
LIGHTPAGES INTERGROUP EMAIL BROADCAST
We occasionally broadcast email messages for our groups that we feel are of broad or special interest. You can elect to not receive these messages. Check your selection and submit.
Lightpages supports many idealistic groups and projects working for a better world. All members of Lightpage groups join voluntarily and have complete control over their email subscriptions. Because many of our groups are related and have overlapping objectives, it is occasionally appropriate to broadcast messages and event announcements to more than one group. We never do this without the permission and request of individual group administrators and project organizers. We are working to build trust and understanding across the internet and we value your privacy and participation!