This network is hosted by LightPages for Dawn's Early Light.
You are currently viewing this page as a member of the public, not signed in.
Additional details for Dawn's Early Light are available to signed in users.

ORGANIZATIONS
Print Format
| | | |
| --- | --- | --- |
| | | Search for this text |
We are beginning to gather an alliance of organizations into a common context, around which we hope to develop an inspiring and visionary conversation.
AGNT - ASSOCIATION OF GLOBAL NEW THOUGHT
Planetary healing through self-realization and spiritually-motivated activism is the new promise of these teachings.
Once called the "religion of healthy-mindedness" by the philosopher, William James, the New Thought movement was born almost 150 years ago as a revolt against the negative dogmas so prevalent in the churches of that day. The early New Thought movement was driven by the discovery that physical healing was possible through the power of mind and spiritual awareness. As that initial idea unfolded into successful application, practitioners of New Thought began to see that the power of an uplifted consciousness could also bring healing to negative circumstances and conditions in one's personal life. As it evolves today, twenty-first century New Thought is driven by a far broader intention. Planetary healing through self-realization is emerging as the new promise of these teachings.

FOUNDATION FOR CONSCIOUS EVOLUTION
At this time of rapid change in human society and global ecology there is a need for the connecting, coordinating, and integrating of individual and organizational initiatives working on behalf of balanced, ethical, and life-enhancing evolution for humanity and Earth. This is the vision of the Center for Conscious Evolution-to serve as a central resource hub for individuals and communities worldwide that are choosing to embrace and apply the emerging principles, tools, and templates of co-creative self and social conscious evolution.

FOUNDATION FOR GLOBAL COMMUNITY
To contribute to an evolution of cultural values, from today's dominant focus on "more," growth and materialism, to an emphasis on "enough," quality and excellence of spirit. FCG works for a culture that is diverse and sustains all life.
KOSMOS JOURNAL
KOSMOS is an ancient Greek term meaning the harmony and beauty of the universe wherein all parts have their place within the Whole. It signifies humanity's alignment with the unchanging ground of being and the evolutionary organic forces of Nature. The integral approach of Kosmos Associates embraces body, mind, soul and spirit evolving in consciousness, cultures, worldviews, institutions and nations toward a new civilization.
The mission of Kosmos Associates, Inc. is to inform, inspire and engage individual and collective participation in a global shift of a higher-order consciousness, and in the transformation of our political, economic, cultural and social structures to reflect this shift. We endeavor to do this through new ways of thinking about our commonality and diversity, and through transforming and connecting the objective world of global realities and the inner world of spiritual values.
We are the first generation called to co-create a sustainable and compassionate global civilization and world community. The call has become urgent as we awaken to the radical choice: either extinction or survival with a more enlightened consciousness. We believe that the leading edge, evolutionary and inclusive integral worldview is the most comprehensive approach to personal, cultural and global transformation today, and holds the promise of shaping our emerging global civilization in a direction worthy of human dignity.
NAVIGATING OUR FUTURE
We hold these truths to be self-evident, that all men are created equal, that they are endowed by their Creator with certain unalienable rights, that among these are Life, Liberty and the pursuit of Happiness.
U.S. Declaration of Independence, 1776
MISSION Navigating Our Future (NOF) is a nationwide trans-partisan social sector organization founded by, for, and dedicated to the common good of all Americans. Our purpose is to be a convening and integrating force for actualizing the aspirational promise upon which America was founded. To achieve this purpose NOF's work focuses on the following goals:
Fostering a new American mindset in which We the People see ourselves and act, individually and collectively, as responsible, powerful co-creators of our future; Providing Americans a nationwide, community-based framework and supporting infrastructure through which we can effectively work together to envision the future of our nation; become well informed about the challenges and the options for resolving them; engage in dialogue and deliberation on solution approaches; reach consensus on strategies for achieving our shared vision and goals; and take action to make our shared vision and goals a reality. Becoming an instrumental force in igniting and mobilizing a nationwide, grassroots, trans-partisan movement of Americans working in collaboration with the public, private, and social sectors to bring about the social, environmental, and economic changes that will create a healthy, prosperous future for all. For over a decade, with the help of specialists from a variety of disciplines, NOF has been developing and testing key aspects of an innovative "whole systems" model for community-based nationwide citizen engagement. The model provides an effective, trans-partisan way to involve Americans within their communities and across the nation in a results-focused process. This process includes education, visioning, strategizing, planning, and taking action to create a healthy future for America that has the enthusiastic support of the majority.
All the individual elements required for an effective, nationwide participatory democracy process capable of moving America from vision to action exist and are ready to be engaged. The missing ingredient -- the ingredient NOF has been preparing for over a decade to provide -- is an effective framework that integrates these pieces into a seamless whole and is capable of engaging progressively greater numbers of Americans in a nationwide effort that can bring about the changes all of us want.
Now is the time to act! NOF is in the process of connecting with individuals and organizations that are deeply concerned about the future of America and who have demonstrated leadership in addressing one or more of the complex issues facing our nation. We are exploring the interest of these leaders in becoming members of a Consortium. The ultimate purpose of this Consortium is to launch a nationwide trans-partisan participatory democracy initiative that will lay the foundation upon which Americans, together, can build a bright future.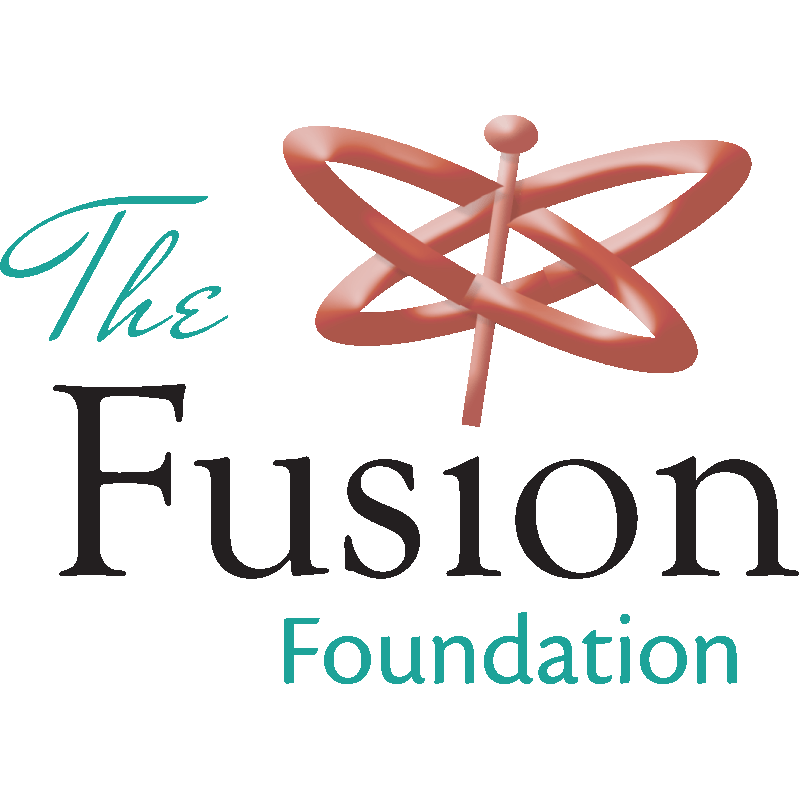 THE FUSION FOUNDATION
The FUSION Foundation is a 501c3 community organization focused on educating, empowering and inspiring local actions with a global vision. Our goal is to transform communities of conflict into communities of collaboration and creativity using the tools of the heart with stories, traditional ceremonies, arts & culture and local food - to build bridges matching needs with resources and resources with needs in our communities.
The FUSION Foundation connects ancient wisdom with emergent needs to educate, empower and inspire individuals to bring forth a thriving, just, sustainable local communities in a global world.
The FUSION Foundation's first commitment is the promotion of principled values such as humility, perseverance, respect, honor, love, sacrifice, truth, compassion, bravery, fortitude, generosity, wisdom and community development.
The FUSION Foundation's second commitment is the promotion of peace, harmony and understanding of our relationship with one and another and our relationship with the earth through ceremonies, rituals and traditions.
The FUSION Foundation's third commitment is to feed the people of our community - with good, healthy, vibrant food.
THE INTERSPIRIT FOUNDATION
We provide network support for groups and agencies. We are particularly involved in spirituality and emerging new consciousness, and are exploring the development of activist transpartisan coalitions.

About Dawn's Early Light
About LightPages | Networks | Help | Privacy Policy | Contact Us